Light and Medium Duty Feeders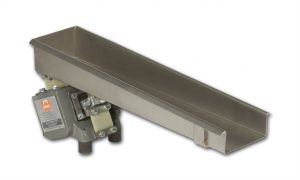 With their totally enclosed patented magnetic drive, Light and Medium Duty Feeders are perfect for feeding practically any bulk material—from micron size to bulk chunks. They feature solid state controls, which operate the state-of-the-art feeders with "watch like" precision. Custom designs are available and may include multiple drives, enclosed trays or screens. Additionally, a wide variety of standard and special trays are available.
Heavy Duty Feeders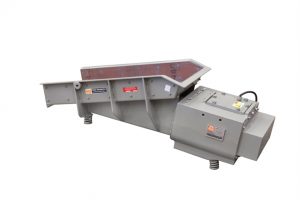 Our Heavy Duty Electromagnetic Vibratory Feeders are ideal for handling coal, ore, aggregates, slag—or any other situation where high volume, controlled feeding is required. With their energy-saving intermeshed AC/permanent magnet drive, these powerful units are the workhorses in Eriez' huge stable of Vibratory Feeders and Conveyors. They are available in nine models with capacities to 850 tons (765 MT) per hour*. (*Capacity is based on sand weighing 100 pounds per cubic ft. (1.6 metric tons per cubic meter).
Vibratory Conveyors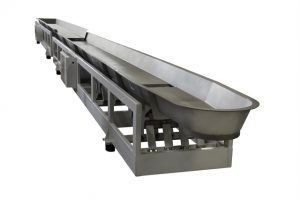 Simple and rugged Mechanical Conveyors from Eriez provide controlled movement of large volumes of bulk materials. They are available in single and two-mass vibrating systems which are excited by a motor-driven eccentric shaft. These vibrating machines feature a compact, straight line design that presents a low profile, yet enables easy maintenance. Minimum headroom is required.
Vibratory Screeners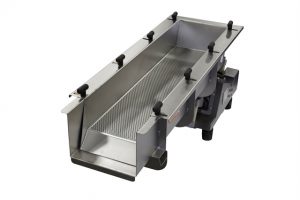 High capacity Vibratory Screeners are designed for liquid/solid separation and wet or dry classification. These easy-to-operate gyratory units allow trouble-free and quick tuning to specific feed rates, product and separation requirements. Benefits are many, including long screen life and no damping under loads. Inline screeners are also available.