Magnetic Separation
Do you need to move materials at steep angles without losing capacity?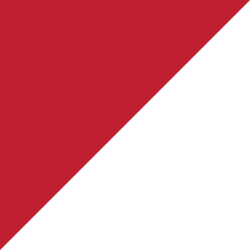 Supply complete material handling and processing solutions to our customers.
Eriez Magnetic Separators have application in a wide array of diverse industries including Aggregates, Ceramic, Chemical, Coal, Food, Glass, Light Industries, Metalworking, Minerals Processing, Packaging, Pharmaceutical, Plastics & Rubber and Recycling.
Permanent and Electromagnetic Magnetic Separators from Eriez are available in a variety of designs.  Whether your product is gravity fed through pipes and chutes, loosely transported on conveyors and/or pumped through pipelines, Eriez has the magnetic separation solution.  Materials such as nails, rust, scale, bolts, welding rods and other contaminants are no match for Eriez Magnetic Separators.
Permanent Magnetic Separators work with no electric power.  They can last a lifetime with very little loss of field strength, approximately 1/10 of 1% per year.  Eriez manufactures Permanent Magnetic Separators using ceramic or Rare Earth material for increased strength and extended magnet life.
For larger industrial separation jobs, count on Eriez Electromagnetic Separators.  These units use wire coils and direct currents to provide a magnetic field that separates ferrous material from nonferrous product.  The powerful and reliable separators are mainly used in coal, limestone, sand and other aggregates applications.
Eriez' series of ProGrade®Magnetic Separators offer a solution to every process application.  Most items are in stock and available for quick shipment!  Whether you need a low cost plate magnet for equipment protection or a high power, easy to clean grate magnet to ensure product purity, ProGrade gives you the best for less.
Need your magnetic separation or other equipment fast?  Through the EriezXpressProgram, you can order a variety of stock magnetic separation equipment and it will ship the next business day.